BEST-IN-CLASS ERP SOLUTION TO ENHANCE YOUR BUSINESS
TAKE CONTROL AND TRANSFORM YOUR BUSINESS WITH THE HELP OF AccessTEL

Achieve business efficiency from anywhere with solution of SAP Business One SQL/HANA. Choose between On-Premises and Cloud deployment. Leverage improved data encryption and improve user experience with IoT integration.
AccessTEL - Your Go-To Success Partner for Implementing SAP Business One
AccessTEL is one of the fastest growing technology companies in Bangladesh and are one of the top SAP partners in the country and is a noted name when it comes to providing business transformation solutions to SMEs, based on SAP Business One.
With over 10 years of industry experience, AccessTEL has enabled business transformation for many clients with solutions, based on Business Application.
AccessTEL - OUR SAP BUSINESS ONE OFFERINGS​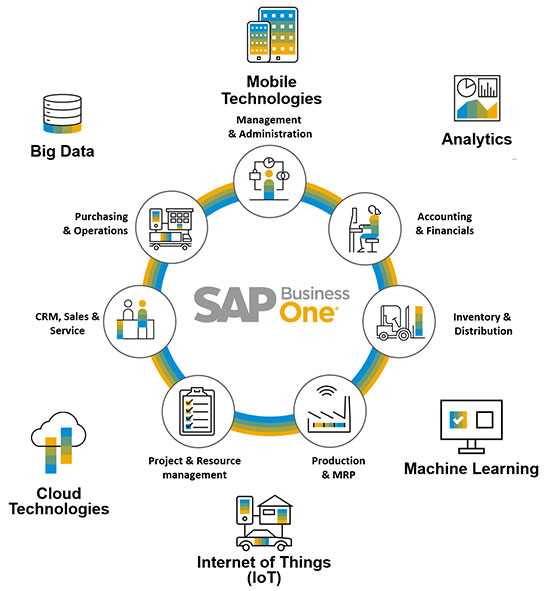 Feel free to talk to us about any quarries related to SAP business one, Implementation or anything at all. Our support team will be in tough with you shortly.